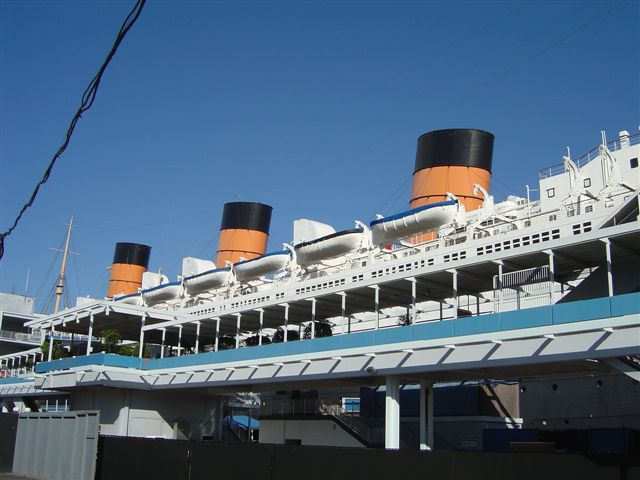 More news about the ongoing saga of the "Queen Mary" in Long Beach.
This latest from abclocal..
"A Santa Monica-based development team was reported today to have bid $41 million to purchase the lease to the Queen Mary and its surrounding property -- a strong start to what could become a bidding war as early as this summer.
O&S Holdings has signed a non-contingency purchase agreement with Howard Ehrenberg, the bankruptcy trustee for Queen's Seaport Development Inc., which holds the lease to the city-owned ship, the Press-Telegram reported.
QSDI declared Chapter 11 bankruptcy in March 2005 and has been searching for a developer to take over the lease. O&S Holdings owns 80 properties across the country and specializes in retail, dining and entertainment centers.
Ehrenberg told the Press-Telegram that O&S Holdings is considering a hotel and marina for the Queen Mary site. As for the ship, he said he believed the company planned to refurbish it but make few other changes.
O&S Holdings' $41-million bid, which coincides with the 40th anniversary of the ship's 1967 arrival in the Long Beach harbor, was accompanied a $1.2- million, non-refundable deposit as a show of good faith, according to the newspaper.
The company is now considered a "stalking-horse" bidder for QSDI, which means an auction-style sale in bankruptcy court will invite other qualified developers to overbid the offer by at least $2.5 million, the Press-Telegram reported."