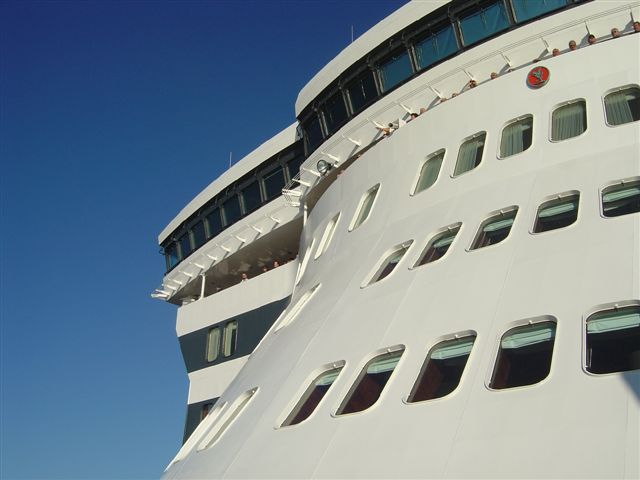 This article appearred in the Marco Island free community newspaper siteCruise lines are renowned for providing over the top amenities for their guests, but now - believe it or not - one company will give you the stars and heavens above.



Cunard's Queen Mary 2, in partnership with the American Museum of Natural History's Hayden Planetarium, has introduced two new space shows in its very own, 150-seat planetarium - the only one of its kind at sea.

Combining science and cutting edge technology, Queen Mary 2 will present four space shows per day in its 150-seat Illuminations theater, including Hayden's groundbreaking new productions, "Cosmic Collisions" and "Passport to the Universe.''

"Our theater was specifically designed to feature dynamic multi-media programs like the unparalleled caliber produced by the American Museum of Natural History," said Carol Marlow, president of Cunard Line. "These shows are an ideal complement to the range of educational opportunities within our onboard guest enrichment programs as they are both educational and entertaining."

Narrated by Robert Redford, "Cosmic Collisions" launches guests on a spine-tingling trip through space and time to explore the cosmic collisions and hypersonic impacts that drive the continuing evolution of the universe.

"Passport to the Universe," narrated by Tom Hanks, reveals the wonders of the universe in a way never seen before as guests take a flight through the universe and into the Orion Nebula, deep into intergalactic space.

Look also for Queen Mary 2 to host "The Search for Life: Are We Alone?'' narrated by Harrison Ford, a space show developed in collaboration with NASA.

It delves into the role of water as one of the necessities for life.

Cunard will even tap the sense of wonderment before guests step foot in the theater.
Just outside the entrance to Illuminations, look for newly installed plasma television screens to showcase the latest developments in the ever-changing field of astrophysics.

The high-resolution large-screen presentations feature the latest images from NASA satellites and other observatories. Look also for breaking news and in-depth feature stories about space weather, the possibility of life on Mars and the cosmic microwave background.
The partnership with The Hayden Planetarium is just one of many onboard entertainment and enrichment programs offered by Cunard.

Many onboard enrichment programs introduce guests to stimulating experts and accomplished visionaries who reflect the line's heritage of adventure and prestige.

Through a series of lectures, Q&As, debates, social gatherings, and workshops, guests will connect with personalities who have achieved notable distinction in the areas of history, world affairs, science, politics, arts and literature.

Cunard also has a partnership with London's Royal Academy of Dramatic Art aboard Queen Mary 2.
---