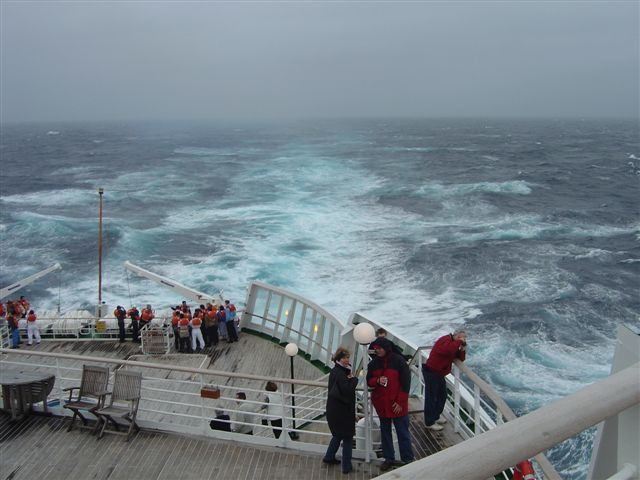 This article appeared on 13 April on the travelvideo.tv site
"VALENCIA, CA (April, 2007) On April 27, 2007 world renowned maritime historian and author, John Maxtone-Graham, will be honored at a luncheon aboard the Grand Dame of ocean liners, Queen Elizabeth 2, in Brooklyn when she calls on New York. At the luncheon, sponsored by The Ocean Liner Council of the South Street Seaport Museum, Maxtone-Graham will be presented the Silver Riband Award for his contributions to the preservation of maritime history and ocean liner travel. The event is hosted by Cunard Line.
"John-Maxton Graham has dedicated his life to the preservation of maritime history and we are truly honored to present him with the Silver Riband Award," said Der Scutt, The Ocean Liner Council Chairman. The Silver Riband Award was established by The Ocean Liner Council of the South Street Seaport Museum in the Fall of 2002 to celebrate and recognize an individual who has excelled in the perpetuation of ocean liner history, travel, technology, seamanship, design, business development, or for a single major contribution of outstanding nautical achievement. John Maxtone-Graham is the fifth recipient of this award.
John Maxtone-Graham began his career in maritime history with his first book The Only Way to Cross, published in 1972. Many other books have followed as well as an extensive amount of sailing and lecturing aboard Cunard ships. Ashore, he lectures at New York's Metropolitan Museum, the Smithsonian Institution, the National Geographic Society, the Four Arts Society of Palm Beach and also at Britain's National Maritime Museum.
About South Street Seaport Museum
South Street Seaport Museum, founded in 1967, occupies a 12-square block historic district in Lower Manhattan, site of the city's original port. The Museum's mission is to preserve, interpret and display the history of New York as a world port, highlighting both the South Street Seaport district and the tremendous contribution of maritime enterprise to the economic, social, and cultural heritage of the city, the state and the nation. This is accomplished through exhibitions, on- and off-site public programs and formal education programs for students of all ages. The Museum is becoming one of America's premier institutions for the study and exhibition of Ocean Liner memorabilia.
About Cunard Line
Cunard Line, operator of the luxury ocean liners Queen Mary 2 and QE2, has long been synonymous with the quest for new discoveries and the epitome of British refinement since the company's first paddle-wheeled steamer, Britannia, crossed the Atlantic in 1840. Cunard voyages bring together like-minded travelers who relish the Cunard hallmarks of impeccable White Star ServiceSM, fine dining, sophisticated adventure, the legacy of historic voyages and transatlantic travel. Queen Victoria joins the fleet in December 2007."